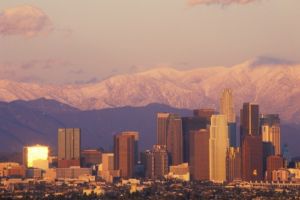 COMSO has a new presence in Anchorage, Alaska. In a continuation and expansion of the company's contract with the NCS, COMSO will provide system administration, network engineering, and audiovisual multimedia (AVMM) support to the Alaska Learning Center at Joint Base Elmendorf-Richardson. COMSO's Alaska site lead is currently the sole COMSO resource serving at the unclassified Learning Center, with supplementary support from military casuals onsite.
The Alaska Learning Center is the smallest in the NCS enterprise, with seven classrooms serving up to 55 students.
COMSO has supported the NCS since September 2008, providing technology services in support of the NCA's enterprise learning and knowledge-sharing solutions in Alaska, Georgia, Hawaii, Maryland, Texas.