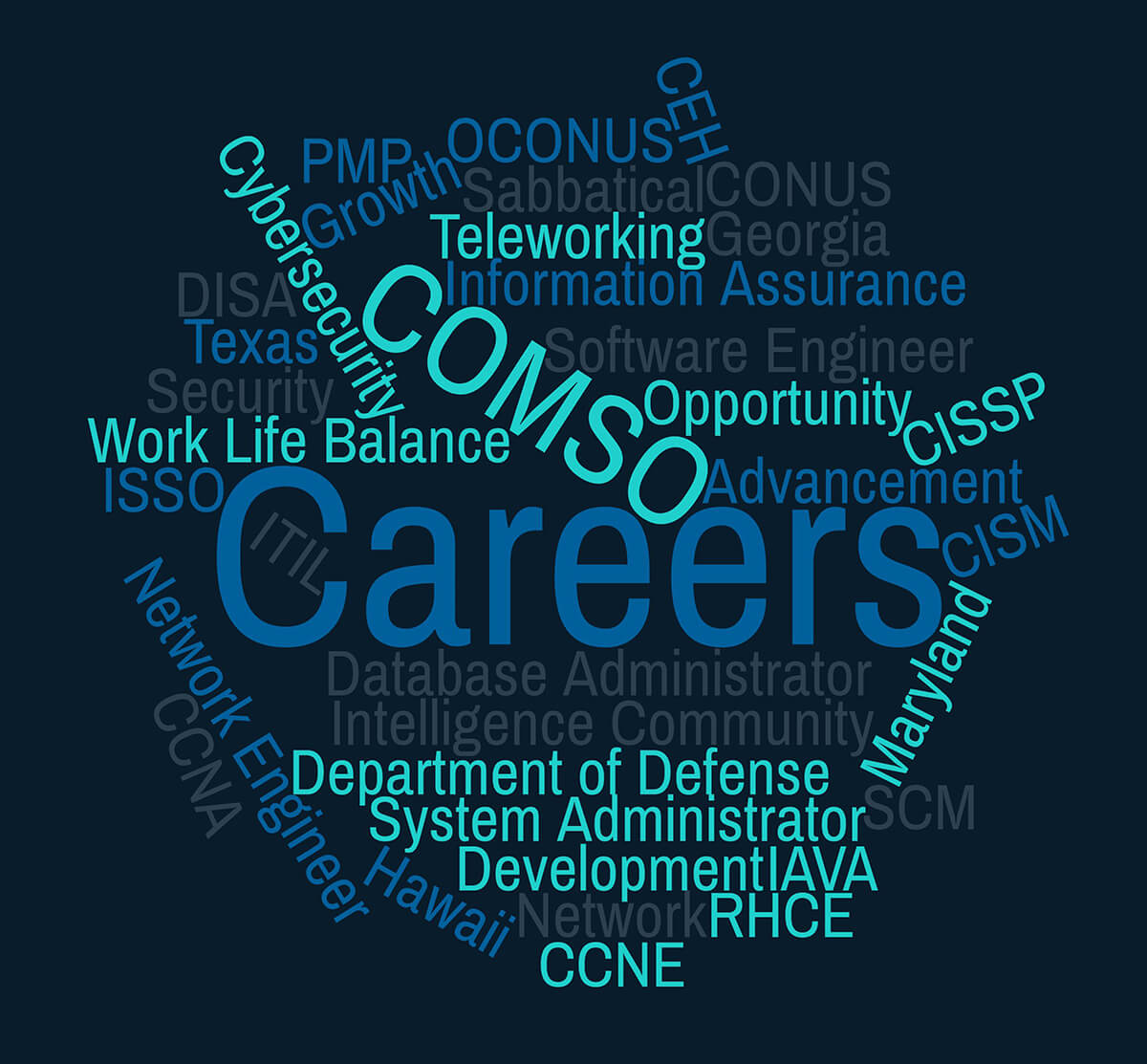 Are you ready to take your career to the next level?
COMSO offers a full range of benefits in a program that emphasizes flexibility and individual preference. COMSO provides competitive salary levels and a uniquely flexible package of benefits designed to attract and retain the most highly qualified professional employees.
Comprehensive health insurance with a choice of three different PPO plans
Group dental insurance plan that covers twice-yearly preventive and diagnostic services at 100%, basic services at 80%, and major services at 50 percent.
Full vision insurance plan covers a vision exam every 12 months, frames every 24 months, and lenses or contact lenses every 12 months.
COMSO's dollar-for-dollar 401(k) matching up to 6% helps employees' retirement savings grow quickly.
Quarterly Employee Recognition Awards
Paid sabbatical every 5 years of service—everyone's favorite!
Opportunity for teleworking
Tuition and certification reimbursement
Personal leave, 11 paid federal holidays, employee birthday holiday
Parental Leave (paid child bonding and preparation leave)
Employee referral bonus
Employer matching GiveBack program
IT Lunch & Learn sessions and frequent company gatherings
COMSO, Inc. is an Equal Opportunity/Affirmative Action employer.  All qualified applicants will receive consideration for employment without regard to race, color, religion, gender, sex, sexual orientation, gender identity, national origin, disability, Veteran status, or other characteristics protected by law. Questions regarding COMSO's Affirmative Action Program or reasonable accommodation requests should be directed to  HR@comso.com.