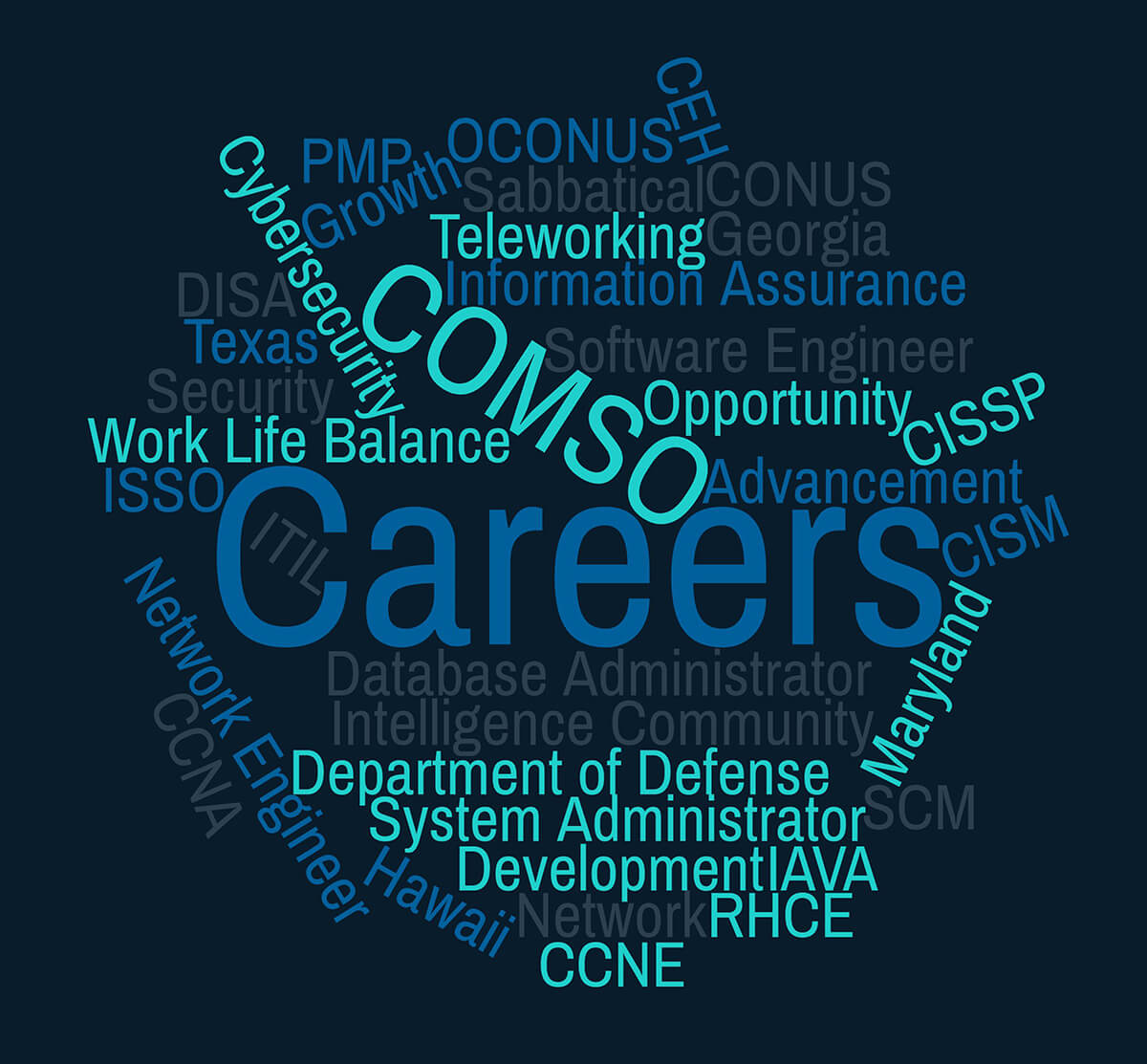 COMSO offers a full range of benefits in a program that emphasizes flexibility and individual preference. COMSO provides competitive salary levels and a uniquely flexible package of benefits designed to attract and retain the most highly qualified professional employees.
Comprehensive health insurance with a choice of three different PPO plans
Group dental insurance plan that covers twice-yearly preventive and diagnostic services at 100%, basic services at 80%, and major services at 50 percent.
Full vision insurance plan covers a vision exam every 12 months, frames every 24 months, and lenses or contact lenses every 12 months.
COMSO's dollar-for-dollar 401(k) matching up to 6% helps employees' retirement savings grow quickly.
Quarterly Employee Recognition Awards
Paid sabbatical every 5 years of service—everyone's favorite!
Opportunity for teleworking
Tuition and certification reimbursement
Personal leave, 10 paid federal holidays
Employee referral bonus
IT Lunch & Learn sessions and frequent company gatherings
Are you ready to take your career to the next level?