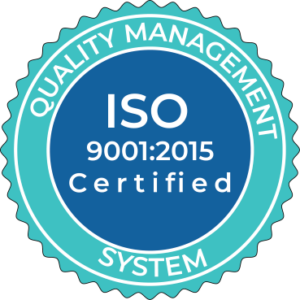 COMSO has earned accreditation to the ISO-9001:2015 standard for Quality Management Systems. The scope of COMSO's certification includes outsourcing IT solutions services and business solutions services in the areas of Help Desk, Deskside Support, Network Management, Cyber Security, and Data Center Management Support to the Federal Government. The certification was issued by International Quality Registrars Corporation on 9/28/2020.
With repeatable and consistent procedures and supporting evidence of successful execution, COMSO's ISO 9001 quality management system helps to ensure customer satisfaction through the effective application of the system, including processes for improving the system and the assurance of conformity to customer and applicable statutory and regulatory requirements. Our ISO 9001 certification means that COMSO has committed to ongoing evaluation in areas of quality management and continuous improvement.
ISO 9001 certification is gaining importance and acceptance in the Federal Government contracting arena. It provides assurance to our customers that COMSO has met stringent guidelines with regard to processes, procedures, and customer service methods for all products and services that COMSO provides.