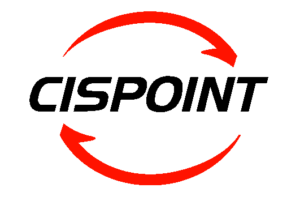 COLUMBIA, MD, November 1, 2022 — COMSO Inc., a Woman-Owned Small Business (WOSB) and a leading provider of innovative technologies and solutions for enterprise operations, today announced that it has entered into a definitive agreement to acquire CISPOINT, Inc., a Maryland-based IT Managed Service Provider company that provides IT management, security, and technical support to small- and medium-sized businesses in the Maryland area.
Once complete, CISPOINT will become a wholly owned subsidiary of COMSO, Inc., and the deal is expected to close by the end of the calendar year.
The CEO of COMSO Inc., Jacqui Magnes, spoke on the opportunities this acquisition will bring:  "COMSO has provided enterprise-wide IT services to the federal government for over 34 years, and we are thrilled to expand our capabilities to include IT management and security to small- and medium-sized companies". Gary Monck, CEO of CISPOINT, Inc., looks forward to the expansion: "We have been supporting COMSO for years, and we look forward to leveraging COMSO's deep knowledge and experience as we deliver stronger solutions and increased security for our customers. This will also provide increased opportunities for our employees."
About COMSO Inc.: COMSO brings knowledgeable IT systems expertise, software development proficiency, innovative learning solutions for workforce development, and exceptional operations and production support to the enterprise, empowering Federal government stakeholders to fulfill their mission with confidence and efficiency.
About CISPOINT Inc.: Established in 2010, CISPOINT, Inc. was launched with the mission to provide IT enterprise-level technical support, security, and IT management to small- and medium-sized businesses. As an IT Managed Services Provider and a CMMC Registered Provider Organization (RPO), cybersecurity is at the forefront of CISPOINT's mission to securely build out and manage IT infrastructure needs. www.cispoint.com